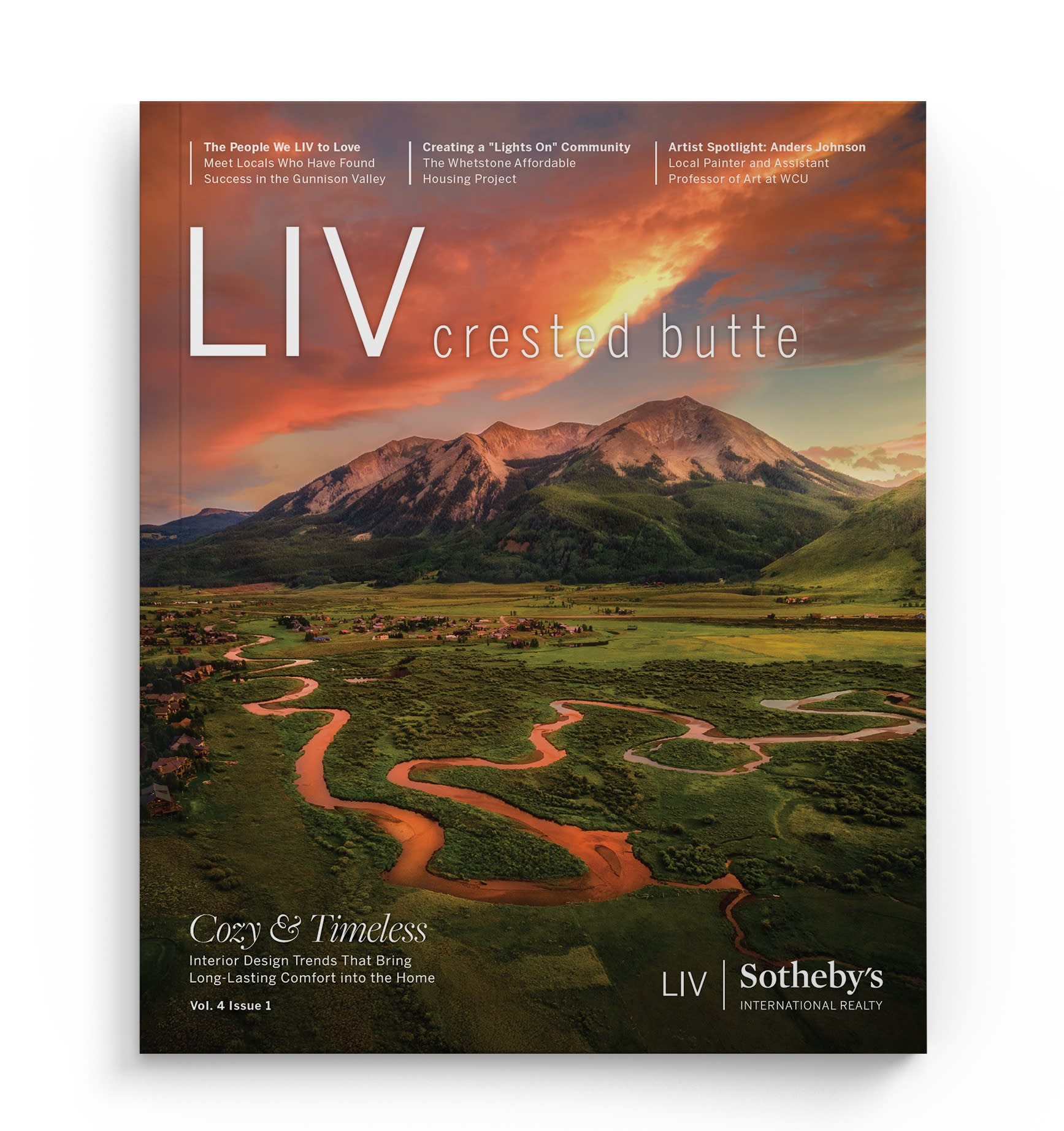 Welcome to the Summer 2022 Edition of our signature publication, LIVCrestedButteMagazine!
Known as the wildflower capital of Colorado, Crested Butte and the surrounding regions are undeniably gorgeous in the summer, which is why we've included an extensive list of the beautiful LIVCrestedButte properties for sale in our region and a few fun and informative articles to help you LIV the life you love.
Meet locals who have found success in the Gunnison Valley in "The People We LIV to Love," read "Creating a "Lights On" Community" to learn about the Whetstone Affordable Housing project, explore "Cozy and Timeless" interior design trends, and much more in this issue of LIVCrestedButte.
Read 2022 Crested Butte Summer Magazine